2017-2018 Executive Board
President: Tatsuya Akiba 
ta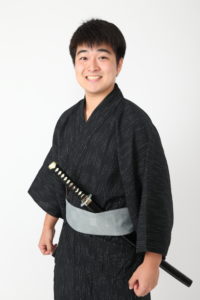 3133@truman.edu
Tatsuya Akiba (Tatsu) is currently on his third year of spreading sushi, happiness, and his master ninja skills at Truman State University. He studies physics and mathematics, and hopes to become the first extroverted theoretical physicist ever in the history of mankind. He is currently trying his best to attempt to work on variable star astronomy research, and hopes to suffer and complain his way through a Ph.D. program in astrophysics. On the weekends, he likes to play the guitar, go rollerskating, and lose miserably in a game of UNO.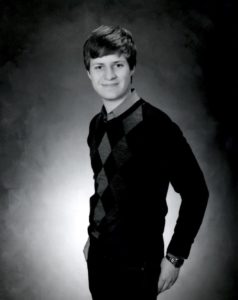 Vice President: Dan Miller
dam2464@truman.edu
Some people may say that Vice President Dan Miller is a true nerd, and while they aren't necessarily incorrect,they're rather rude. He is a senior working towards his BS in physics and mathematics who enjoys video games, Game of Thrones, and Magic the Gathering. You'll often find him procrastinating on his quantum mechanics homework while wearing an argyle sweater and khakis. After graduation, he plans to pursue a graduate degree in mechanical engineering.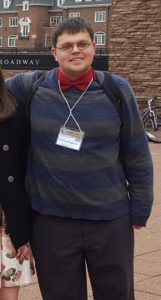 Secretary: Andrew Neugarten 
arn1331@truman.edu
Secretary Andrew Neugarten is a senior physics and math double major, and an astronomy minor. He hopes to pursue a Master of Arts in Education at Truman. He is also involved with other student organizations, such as Women in Physics (WiP) and Mathematics & Science Secondary Education (MASSE). His research interests lie in astrophysics.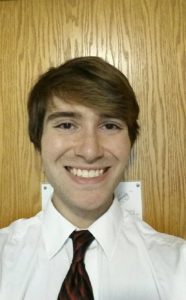 Treasurer: Dustin Gansebom
dcg7835@truman.edu
Dustin Gansebom is a senior at Truman State University. He is currently pursuing (don't follow, pursue) a BS in Chemistry and a BA in Physics. He plans to go to graduate school in Chemical Engineering. His current research interests are sulfate esters, functional materials, and catalysis. Dustin enjoys going to the gym, dabbles in cooking, and likes to go roller skating on Friday nights.
Social Chair: Jon Moore
jem4871@truman.edu
Jon is a fifth year physics and math double major. He's the mathiest physics major I know. After graduation, he hopes to enroll in a PhD program in pure mathematics. He enjoys going roller skating with the math nerds.
Demo Chair: Charlyn Ortmann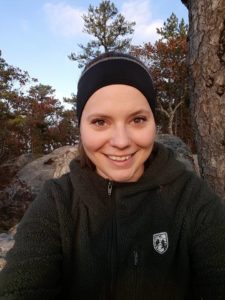 ceo2437@truman.edu
Charlyn (Charlie) Ortmann is finally in her last year as an undergraduate here at Truman State. She studies physics, and has conducted research on the following topics: cataclysmic variables, Gaia theory, and exoplanets. Currently, her research is in binary star systems, and she hopes to use her background in astronomy research to convince an astronomy or planetary science graduate program to accept her, and maybe one day give her a Ph.D. She also hopes to one day inspire young women to strive for a higher education, as well as promote diversity, within the fields of STEM. During her free time, she enjoys playing the clarinet and ukulele, as well as biking and long distance running.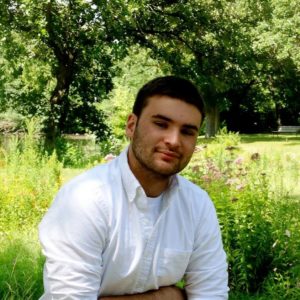 Bouncer: Cory Godin
cpg8585@truman.edu
Cory is a senior pursuing a math major and a physics minor. His research interests are in mathematic cognitive psychology. He enjoys Magic the Gathering, sportsball, and short walks on the beach.
Webmaster: Joey Mott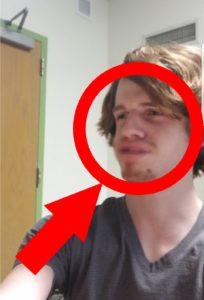 jrm4256@truman.edu
Joey is a freshman physics and math double major who is very interested in theoretical physics especially relating to relativity. He enjoys competitive Pokemon, hanging out with his loyal droogs, and making a fool of himself whenever the opportunity arises. Currently single. *wink wink*