2017-2018 Executive Board
Meet the exec members of the past
President: Tatsuya Akiba 
ta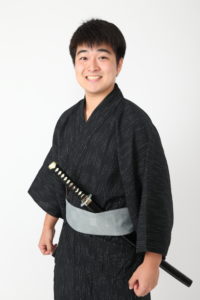 3133@truman.edu
Tatsuya Akiba (Tatsu) is currently on his fourth year of spreading sushi, happiness, and his master ninja skills at Truman State University. He studies physics and mathematics, and hopes to become the first extroverted theoretical physicist ever in the history of mankind. He is currently trying his best to attempt to work on variable star astronomy research, and hopes to suffer and complain his way through a Ph.D. program in astrophysics. On the weekends, he likes to play the guitar, go rollerskating, and lose miserably in a game of UNO.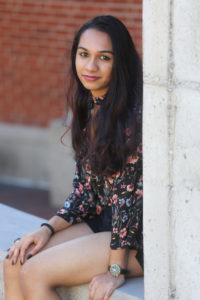 Vice President: Pujita Ravichander
pr4354@truman.edu
Pujita is a junior at Truman State University and is currently working towards a BS in Physics with minors in Math, Astronomy, and Studio Art. She is additionally involved with Women in Physics (WiP) and Stargazers Astronomy Club. In her "free time" she likes to paint/sketch, hike, read, watch movies, and go stargazing.
Secretary: Abhishek KC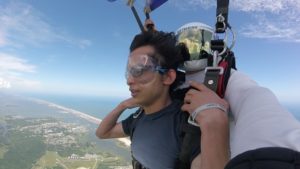 ak2812@truman.edu
I am physics major junior year. I like Soccer. I am interested in nuclear and energy physics.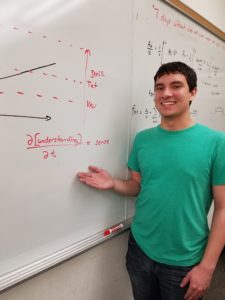 Treasurer: Kevin Barrow
kab4326@truman.edu
Kevin Barrow is a sophomore physics and computer science major. He enjoys pc gaming, playing ultimate frisbee, and Mountain Dew. When he's in shape he also likes rock climbing, mountain biking, and SCUBA diving. After graduation, he hopes to find a job either writing physics simulations for companies like Boeing, or enter graduate school to study quantum computing.
Social Chair: Angelina Partenheimer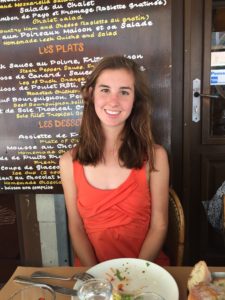 amp4371@truman.edu
Angelina Partenheimer is in her second year pursuing a BS in Physics, a music minor and as much math as possible. She enjoys playing the violin, tennis, running, a good laugh, and any kind of adventure.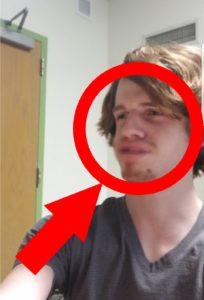 Webmaster: Joey Mott
jrm4256@truman.edu
Joey is a Sophomore physics and math double major who is very interested in theoretical physics, especially relating to relativity. He enjoys competitive Pokemon, Yu-Gi-Oh, hanging out with his loyal droogs, and making a fool of himself whenever the opportunity arises. Currently single. *wink wink*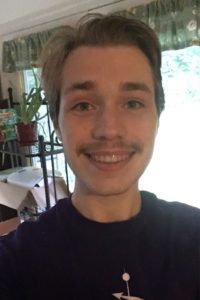 Demo Chair: Riley Dawkins
rbd4421@truman.edu
Riley Dawkins is a sophomore Math, Physics, and Biology triple major who is probably making even more poor life decisions as we speak. He enjoys being a vegan, and especially talking about being vegan, but most of all, he enjoys letting other people know that he's a vegan. Sometimes, if you walk past his room, you can hear the screams of all the vegetables that will never again see the light of day. When he's not murdering produce, he likes to play the guitar, watch Netflix (way too much Netflix, like seriously way too much Netflix) and read manga.
Risk Manager: Andrew Neugarten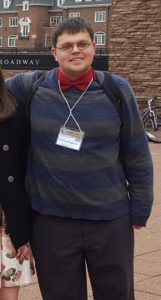 arn1331@truman.edu
Secretary Andrew Neugarten is a senior physics and math double major, and an astronomy minor. He hopes to pursue a Master of Arts in Education at Truman. He is also involved with other student organizations, such as Women in Physics (WiP) and Mathematics & Science Secondary Education (MASSE). His research interests lie in astrophysics.